The simple way to manage printers and copiers.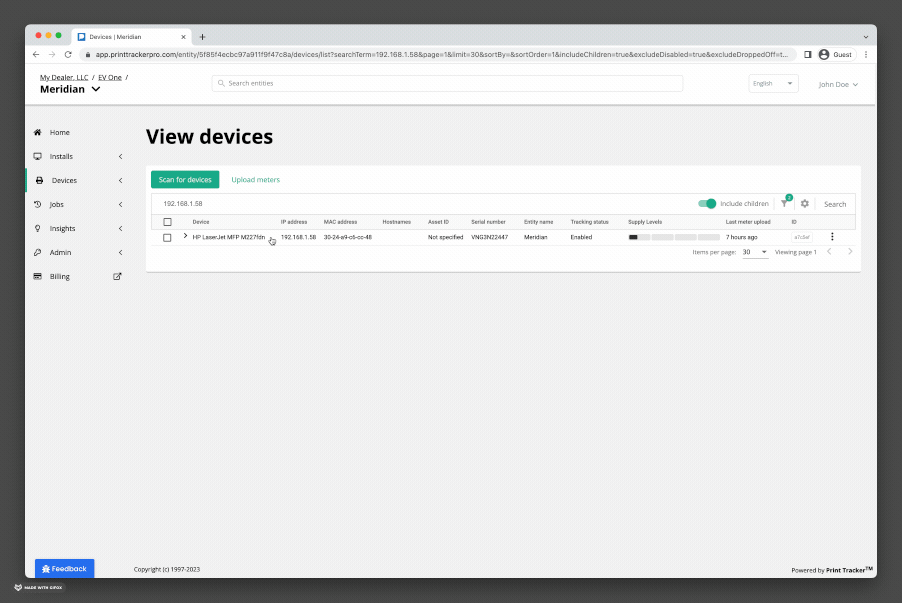 Remote Technician™
Save your technician a trip to your customer's office by securely and remotely accessing any connected device's embedded web page as if you were on site.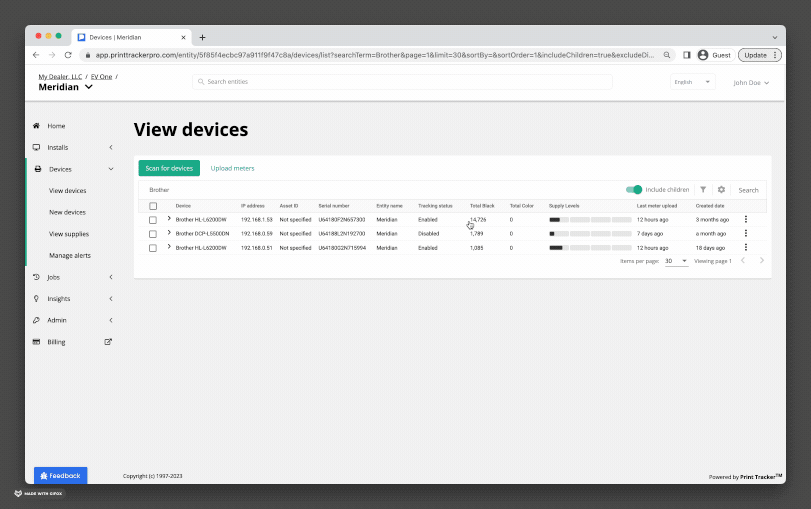 Advanced Reporting
Get the data you need to make informed decisions about your fleet. Our advanced reporting tools allow you to see the big picture and drill down to the details.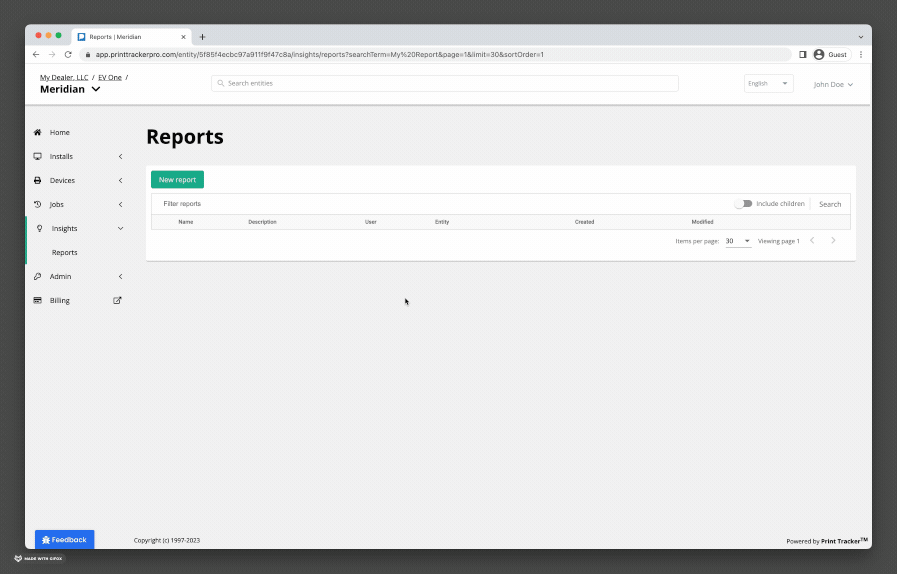 Power Users
Are you a power user? Harness the power of SQL to dig deep into your data. Create custom reports and schedule them to run automatically.

Find Everything
Trying to track down a device, supply or an alert? Search, sort and export your data to find what you need.